I am an award-winning creative writer and have recently completed a memoir, Ask for the Road. My work on this manuscript was supported by  9 separately juried Writer's Residency Fellowships at Artist Colonies: The Ragdale Foundation, The Virginia Center for Creative Arts (VCCA), and the Vermont Studio Center.
An exgract from the memoir, "The Boiling Cauldron," won an award in the 2019 Creative Nonfiction Writing Competition, sponsored by the Society for Humanistic Anthropology, and was published in a special section of the Society's journal Anthropology and Humanism.

Another piece that developed from the memoir, "Papa at the Window" was published in the literary journal Luna Review (see link below). It is a true ghost story.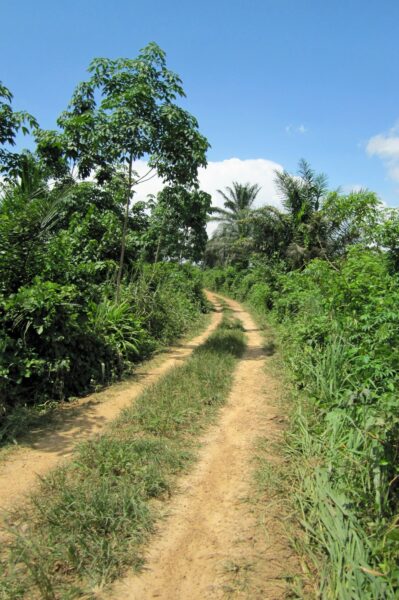 Ask for the Road: A Memoir
(forthcoming)
SYNOPSIS:
Laura, an American academic, returns to Côte d'Ivoire to undertake the fieldwork that will salvage her fledgling career. She is in the publish-or-perish business and the clock is ticking for her to complete her book on African divination, the spiritual art of foretelling destiny. But she dreads returning to haunting places where she and "Simon," her African ex-husband, lived as a young couple.
Laura's former sister-in-law, "Hélène," warns her that divination is dangerous; diviners are no better than witches who feed on souls and can "steal your star" of luck. Despite her Christian misgivings, Hélène accompanies Laura on her difficult trek to seek out these colorful characters.
Through the diviners' uncanny readings, Laura confronts her painful past with Simon. They repeatedly tell her the cause of Simon's misfortunes and failures: he's been caught a witch's trap. But Laura balks when they tell her that it is up to her to perform the blood sacrifice to rescue him.
"Ask for the road" is ultimately a universal story self-retrieval and empowerment.

"Papa at the Window" - A true ghost story
"The Boiling Cauldron" - an excerpt from the Memoir
- Awarded Prize for Writing in Ethnographic Non-Fiction by Society for Humanistic Anthropology
WRITERS' RESIDENCY FELLOWSHIPS awarded from these Artist Colonies: