I am an award-winning creative writer and have recently completed a memoir, Ask for the Road. My work on this manuscript was supported by 9 separately juried Writer's Residency Fellowships at Artist Colonies: The Ragdale Foundation, The Virginia Center for Creative Arts (VCCA), and the Vermont Studio Center.
An exgract from the memoir, "The Boiling Cauldron," won an award in the 2019 Creative Nonfiction Writing Competition, sponsored by the Society for Humanistic Anthropology, and was published in a special section of the Society's journal Anthropology and Humanism.

Another piece that developed from the memoir, "Papa at the Window" was published in the literary journal Luna Review (see link below). It is a true ghost story.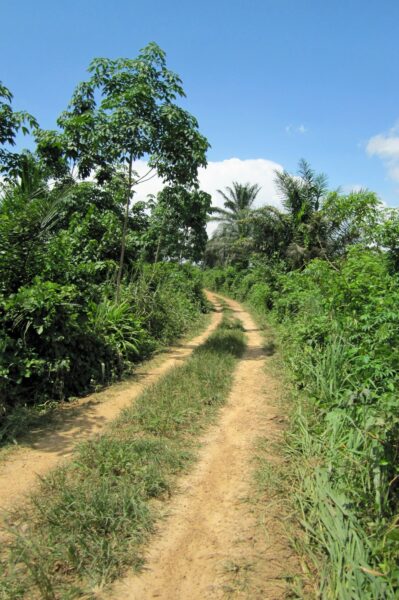 Ask for the Road: A Memoir
(forthcoming)
Laura, an American , returns to Côte d'Ivoire to do the fieldwork on divination that will salvage her fledgling career, but with uncanny insight, the diviners see that although Laura is newly engaged she is stalked by her African ex-husband, Simon, and haunted by his miserable downfall that they say was caused by witchcraft. Hélène, Laura's former sister-in-law, warns her that diviners are dangerous and, as a Christian, counsels against the blood sacrifice they prescribe to free Simon from the witch's trap.
"Ask for the road" is ultimately a universal story forgiveness, self-retrieval, and empowerment.

"Papa at the Window" - from the memoir
"The Boiling Cauldron" - excerpt from the memoir
- Awarded Prize for Writing in Ethnographic Non-Fiction by Society for Humanistic Anthropology
WRITERS' RESIDENCY FELLOWSHIPS awarded from these Artist Colonies:
Writers' Residency Fellowships are jury awarded retreats that afford writers sacred time and space to devote to their craft. When you are buoyed by the palpable energy of others laboring in their studios, amazing things happen! Writers come together in the evenings to share work and celebrate the creative enterprise. I am so grateful to have enjoyed so many of these nurturing and uplifting retreats!