I am an award-winning creative writer and have recently completed a memoir, Ask for the Road. My work on this manuscript was supported by 9 separately juried Writer's Residency Fellowships at Artist Colonies: The Ragdale Foundation, The Virginia Center for Creative Arts (VCCA), and the Vermont Studio Center.
An exgract from the memoir, "The Boiling Cauldron," won an award in the 2019 Creative Nonfiction Writing Competition, sponsored by the Society for Humanistic Anthropology, and was published in a special section of the Society's journal Anthropology and Humanism.

Another piece that developed from the memoir, "Papa at the Window" was published in the literary journal Luna Review (see link below). It is a true ghost story.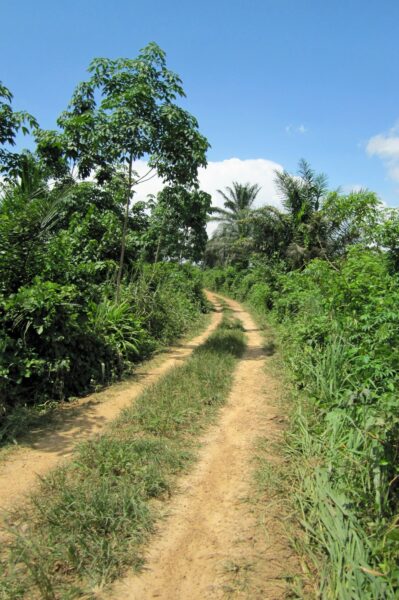 Ask for the Road: A Memoir
(forthcoming)
SYNOPSIS:
From the very start of that summer back in Côte d'Ivoire, my former sister-in-law Hélène warned me that my plan to research divination there was dangerous; diviners are no better than witches who feed on souls and can "steal your star" of luck. Despite her Christian misgivings (or maybe because of them) Hélène became a regular companion on my trek to seek out these colorful characters.
Though I'd been divorced from Simon for three years and was happily engaged to be remarried, there was unfinished business between us that haunted me all the more now that I was back in his country and the bosom of his family. The diviners hit on the details of that painful past and my preoccupations with it with uncanny accuracy, forcing me to confront it. Worse, these consultations and the prescriptions the diviners made threatened to drag me into an unwanted entanglement. Time and again I was told perform a blood sacrifice on Simon's behalf, to release him from "a witch's trap" which – they claimed – was the cause of his treachery and spiral of failure. But was is still up to me to rescue him? My research project was turning upside down. I was now the subject, and more than a book or my career, it seemed, was at stake.
"Ask for the road" is ultimately a universal story forgiveness, self-retrieval, and empowerment.

"Papa at the Window" - from the memoir
"The Boiling Cauldron" - excerpt from the memoir
- Awarded Prize for Writing in Ethnographic Non-Fiction by Society for Humanistic Anthropology
WRITERS' RESIDENCY FELLOWSHIPS awarded from these Artist Colonies:
Writers' Residency Fellowships are jury awarded retreats that afford writers sacred time and space to devote to their craft. When you are buoyed by the palpable energy of others laboring in their studios, amazing things happen! Writers come together in the evenings to share work and celebrate the creative enterprise. I am so grateful to have enjoyed so many of these nurturing and uplifting retreats!