TO ACCESS THE FULL ARTICLE CLICK "MORE INFO" UNDER THE IMAGE
The Disenchantment of Civil Society in the New Global Postcolony
Grillo, Laura S. "The Disenchantment of Civil Society in the New Global Postcolony." Global-e 12, no. 10 (March 14, 2019).
Les Mères au rond-point: retrouver l'identité et son fondement dans la morale (Mothers at the round-about: Recollecting Identity on Moral Grounds)
Proceedings of the Tenth International Conference on Mande studies, August 2-6, 2017, Grand-Bassam, Côte d'Ivoire (2017).
Ironic Reversals: Gender, Power and Sacrality in Ile-Ife
Journal of Africana Religions 2, 4 (2014): 465-477.
Female Genital Power in Ritual & Politics: Violation & Deployment
Cultural Anthropology, Hot Spot Forum. May 14, 2012.
Catachresis in Côte d'Ivoire: Female Genital Power in Religious Ritual and Political Resistance
Religion And Gender 3, 2 (May 7, 2013): 188-206.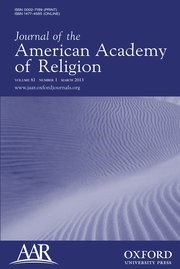 The Urgency of Widening the Discourse of Philosophy of Religion: A Discussion of A Primal Perspective on the Philosophy of Religion by Arvind Sharma
The Journal of the American Academy of Religion 79, 4 (2012): 803-813.
Divination: Epistemology, Agency and the Construction of Identity in Contemporary West Africa
Religion Compass, Blackwell Press 3, 6 (2009): 921–934.
City of 201 Gods: Ilé-Ifé in Time, Space, and the Imagination by Jacob K. Olúpònà
Nova Religio: the Journal of Alternative and Emergent Religions 17, 1 (August 2013): 109-111.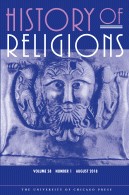 Along an African Border: Angolan Refugees and Their Divination Baskets by Sónia Silva
History of Religions The University of Chicago Press 52, 4 (May 2013): 414-417.