Dissertation Coach
Experienced Dissertation Coach/Advisor – Support from the Concept Development, through Overcoming Obstacles, to Successful Defense:
The scholarly pursuit can be fraught with anxiety, judgment and competition, but it also presents an opportunity for self-transformation. With curiosity, excitement about a project well-defined, and the encouraging support of an experienced coach, writing a dissertation can be abundantly rewarding.
With over 15 years of experience coaching and teaching graduate students, I offer strong academic guidance and compassionate support in equal measure. I have taught "Dissertation Formulation" workshops and helped over 100 students launch their dissertations, by transforming vague topics or areas of interest into researchable problems and coherent theses. I served as a Chair/Advisor for dissertations in the humanities and social sciences, guiding students from concept development through to successful defense. As a program Dissertation Co-ordiator, I also helped students understand the expectations and effectively respond to the feedback of committee members.

Through one-on-one sessions on Zoom, I offer direct, concrete, personalized support for writing an effective Proposal/Prospectus.
I offer tried and true tips – from strategic note-taking to maintaining the flow – helping students produce creative and incisive work that made a valuable contribution to new knowledge.
I also effectively steer students through typical psychological hurdles – from writer's block to the self-doubt that is almost inevitable at the start of a daunting task. 
Some students may benefit from relaxation techniques to loosen the bonds of crippling anxiety. As a certified Level II Yoga and Yoga Nidra instructor, I am able to draw on the techniques of guided meditation to integrate body and mind, intellect and passion. This optional offering might be just what you need to shift you from fear of the daunting task to curiosity and excitement about your project.
Sessions that deliver Results:
For assistance with the development of the dissertation Proposal or Prospectus I provide three one-hour sessions on Zoom and feedback on three separate drafts of the paper/proposal, up to 15 pages in length. The cost is $200/per session + $80 for a feedback on the final revised version.
At the end of these sessions you will have a Proposal/Prospecuts that will include:
(1) an Introductory Overview that identifies the driving problems or questions, and states a preliminary Thesis; (2) a statement of Approach or Methodology; (3) a Literature Review, which is not a mere annotated bibliography, but an identification of critical resources that will advance the project; (4) a Chapter Outline with a brief synopsis of the driving question or sub-thesis; (5) a preliminary Bibliography, sometimes organized by field or theme.
 I offer one free 45-minute telephone consultation about your project and editorial needs, and how my services may benefit you. To schedule an appointment go to the "Contact" page.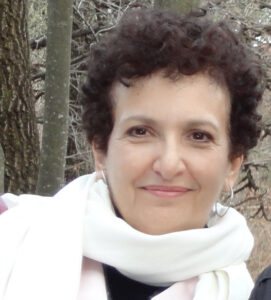 "Loved, loved having Professor Grillo as an academic coach for my  dissertation prospectus.  She is extremely

knowledgeable about prospectus writing and research development.   If you are just beginning the process of writing your prospectus or simply looking for support-guidance amid the writing process, she will be the best decision you will ever make!   Also, our one-on-ones and her encouraging emails to nudge me to get-it-done were a true delight, loved every second of it.  Plus, she's so rad and a brilliant scholar, and I'm truly honored to have had her as a soundboard!"

– C.  Johnson, UC Berkeley, African American Literature and Culture
  Dissertation Writing Support and Editorial Feedback:
Good thinking requires good writing. Good writing leads to better insights. While I provide careful editorial suggestions as an integral part of my work with students on the Proposal or Prospectus, sometimes students need separate feedback on a section, chapter, or even a review of an entire manuscript to improve coherence, and enhance the strength of your work. I can also help students consider and respond effectively to feedback from Dissertation Committee members.
For Dissertation Writing support, and extensive editorial feedback:
Students benefit from coaching all along the way, but might prefer to seek this support beyond the circle of Dissertation Committee members who will be evaluating the final result.
• In some cases, what's needed is a reading of the entire dissertation manuscript for editorial feedback on organization and conceptual coherence, clarity of expression and style, or formatting according to appropriate disciplinary guidelines. The cost will vary depending on the degree of feedback required and page length. On average the editorial review of a full manuscript review will cost between $1,00-$1,500, depending on length.  Upon request, a 1-hour Zoom (or Skype) meeting to discuss the feedback is $80. The cost for a subsequent re-reading and written review of the revision would be negotiated.

• In other cases, a more hands-on, chapter-by-chapter approach would best serve a student looking for support to pace progress and stay accountable to deadlines, or whose vision of the project is shifting as the research progresses. If you prefer periodic coaching sessions, with deadlines structured to meet your needs as you progress, the fee is $200 for every 1-hour Zoom or Skype meeting. This includes by my written feedback on a draft of up to 20 pages that you would submit prior to the meeting. Each additional page would be charged at +$5/page of that same piece/chapter. My subsequent reading and written review of a revision of that same piece/chapter would be $80 total.

• Bibliographical editing, which checks compliance with the required disciplinary style guidelines and corrects entries accordingly, is $100/hour.
• Please allow one month for a full dissertation review. Rush orders are available for an additional $200 fee.
•• I offer one free 45-minute telephone consultation about your project and editorial needs, and how my services may benefit you. To schedule an appointment go to the "Contact" page.••
---
Mentor
Ile-Ife Institute for Advanced Studies (IAS) – Nigeria
The Institute for Advanced Studies (IAS) at Obafemi Awolowo University, Ile Ife, Nigeria, that provides skills and mentoring for African graduate students and young scholars.
As a Faculty Member in 2018 I taught the following workshops:
Technology and Research: hands-on demonstration of web-based tools and strategies for their use
Thesis Development: how to develop researchable questions that offer traction and create new knowledge
In 2019 I  developed the Keynote presentation for the Seminar on Ethnography
Mentoring since 2018 has included:
review and feedback on Mentees' articles
advice on placing publications
feedback on CVs
providing letters of reference
Faculty Profile: https://www.ife-ias.com/faculty
Profile Article about the IAS Mentoring Initiative

"At the Mythological center of the World, a Unique Pedagogical Initiative Launches in Nigeria" co-authored with Samantha Lakin. The Huffington Post (August 3, 2017). https://www.huffingtonpost.com/entry/at-the-mythological-center-of-the-world-a-unique-pedagogical_us_5982df82e4b0396a95c874e4